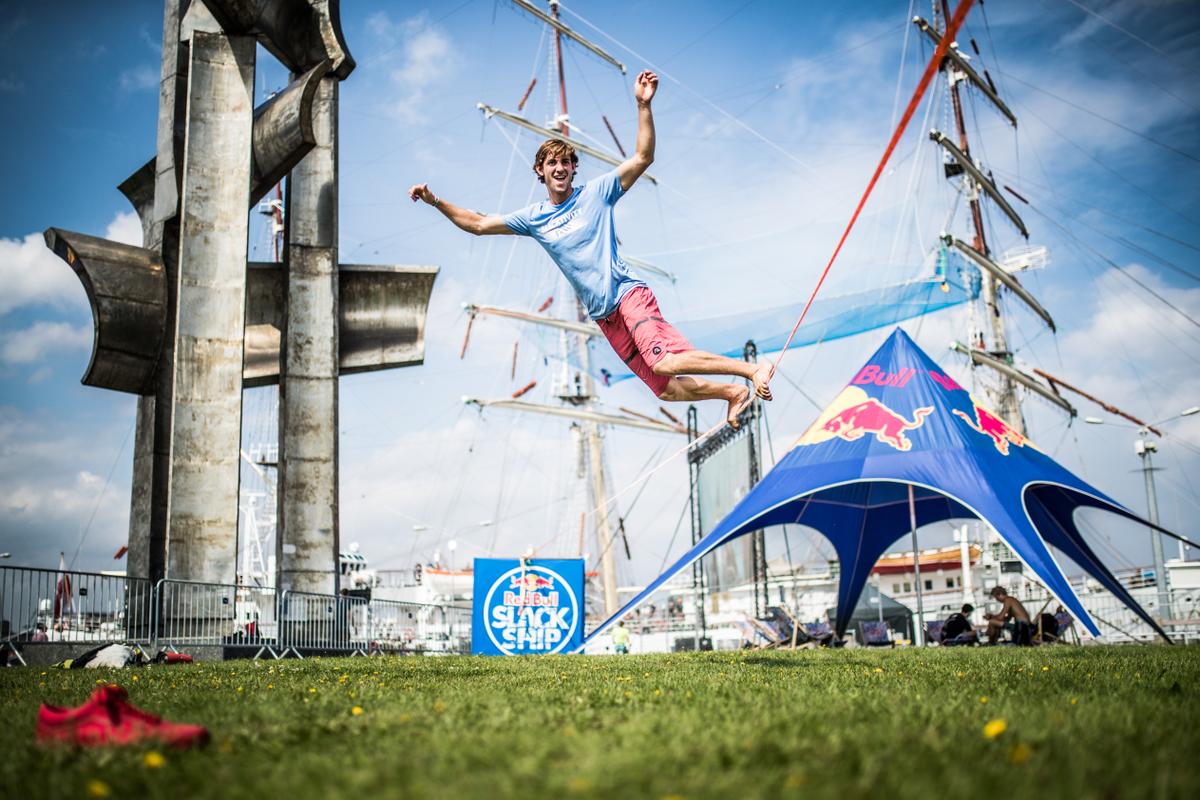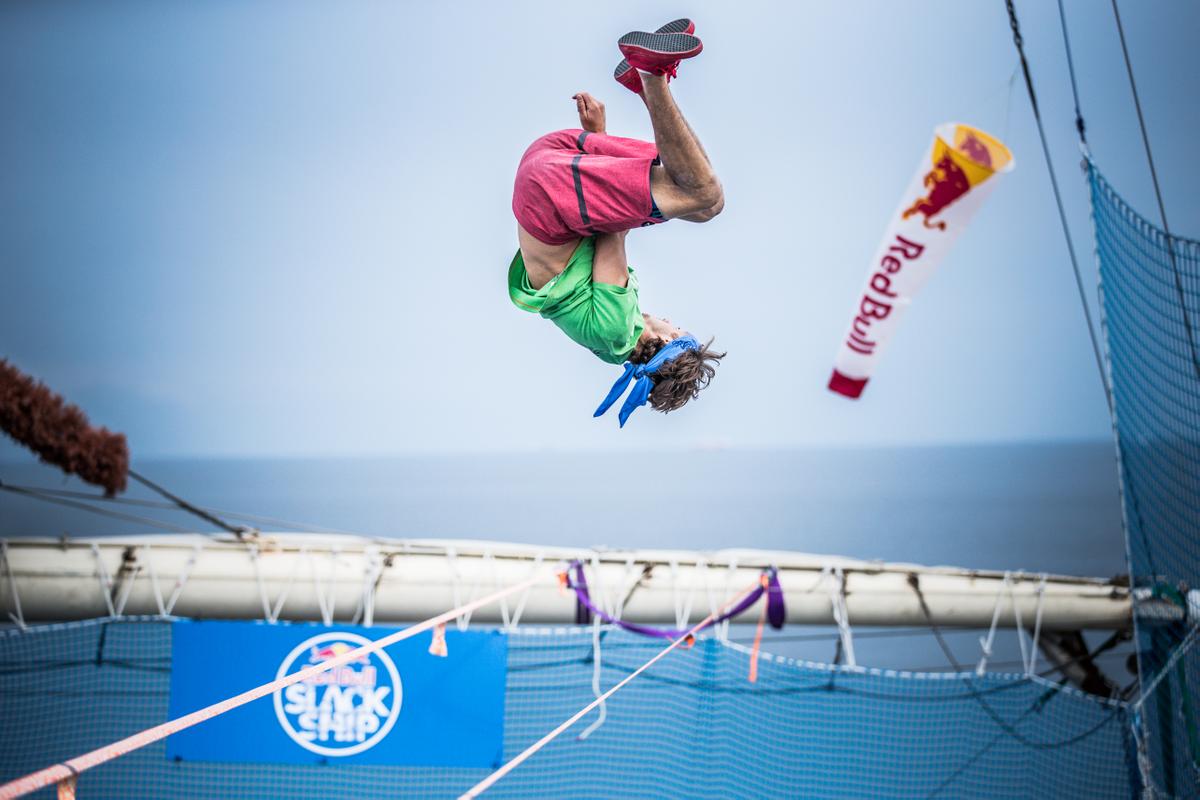 "How is that even possible?"
is a common reaction to my shows.
Tricklining is impressive and entertaining. It is one of the most unique and innovative freestyle performances of our era. These captivating shows are artistic and explosive and elegant - a perfect option for your events!
We offer professional shows for your public & private events, compagny events, festivals and concerts as well as advertising and sales campaigns.
This is a unique opportunity for your event to stand out with incredible performances that in addition to the live shows, guarantee an excellent media coverage.
These are high-level performances achieved with hard work and professional experience. All performances in heights are done with a harness and a safety leash and thus the artist never runs the risk of falling.

Tricklining can also be performed at night with lighting and guaranties an incredible show!
Where
Above all, good anchors are needed. Solid trees, concrete columns or two 2t water or concrete blocks.
A distance between 15 - 30 m is perfect for a trickline performance.
There is no maximum height but the line should be at least 150 cm high.
Facilities are always secure and respectful of space and infrastructure.
It is possible to install tricklines almost everywhere. Contact us and we will find a solution for your location.
Pricing
Depending on your project and production we will gladly tailor an individual offer that suits your requirements. Thus shows, events and productions can be realized in a wide range of budgets.
The fee always includes:
Performance(s), show(s) during the day / night

Assembly, dismantling of all installations

Security of all installations

Entire gear and quality guarantee

Satisfaction guarantee
A variety of international customers and partners trust and appreciate the quality of my work, among others:
Swiss clients trusting and appreciating my work: